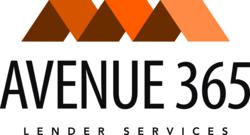 Plymouth Meeting, PA (PRWEB) December 01, 2011
Avenue 365 Lender Services has announced Shegun Onakomaiya as its new Vice President of Business Development for its Default Services Division. Avenues Default Services Group has been growing exponentially since its inception earlier this year. Onakomaiyas role will be to expand the client base and find additional ways in which Avenue can serve its existing clients.
Onakomaiya spent 8 years at Citigroup Global Markets, Inc., most recently as a transaction manager in the acquisition and securitization desk. As such he has deep and firsthand experience from the customers perspective. He has interacted with dozens of asset managers, hedge funds, investors, and servicers, and plans to bring those contacts and solid relationships to his role at Avenue.
Our Default Services Group has grown by almost 100% every month since inception. I believe that Sheguns experience, great reputation in the default space, and extensive contacts will assist us in continuing that growth. Our team brings unparalleled customer service, true knowledge of collateral and title issues, and a commitment to partnering with our clients for smoother transactions. Shegun will take that message to the street and we believe the result will be phenomenal for us and our clients, said Ryan Peterson, President and CEO of Avenue 365.
Avenue 365 Lender Services is a customer-focused, technology-inspired national title insurance and settlement services provider with an unwavering commitment to provide every consumer, originator, and lender with an unparalleled experience with every loan closing. They conduct business in all 50 states for both Origination Services and Default Services. Their customers include national mortgage banks, lenders, retail mortgage brokers, asset managers, investment funds, REO managers, and servicers. To learn more visit http://www.avenue365.com.
###