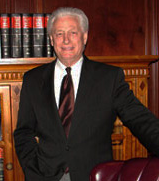 Altanta, GA (PRWEB) October 28, 2011
The Atlanta, Georgia law office of B. Phillips & Associates has won the 2011 WebAward from the Web Marketing Association for Outstanding Achievement in Web Development.
Since 1997, the Web Marketing Associations annual WebAward Competition has been setting the standard of excellence for website development. Independent expert judges from around the world review sites in 96 industries. They recognize the best with a WebAward, which helps interactive professionals promote themselves, their companies, and their best work to the outside world. The WebAward competition is the premier recognition program for web developers and marketers worldwide.
According to attorney Bob J. Phillips, "My new site has been designed entirely with my clients and potential clients in mind. I am proud of the website and I certainly hope visitors to the site will use it as a resource to answer their initial questions, and then let us guide them through the bankruptcy process personally."
The new website explains bankruptcy advice offered by the firm in detail. It also shares biographical information about Bob J. Phillips background, experience, and education. Website visitors learn how B. Phillips & Associates can assist them with their financial issues. Mr. Phillips has developed a solid reputation for maintaining high ethical standards while helping people find solutions to their debt, foreclosure and taxation problems.
About B. Phillips & Associates
Atlanta bankruptcy attorney Bob J. Phillips focuses exclusively on helping people with financial hardships. He has helped many clients resolve their financial issues and get a fresh start. He strives to provide his clients with caring and responsive legal representation. The firm offers legal counsel primarily in the following practice areas: