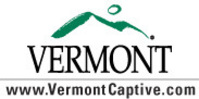 Montpelier, VT (PRWEB) January 12, 2011
The State of Vermont licensed 33 new captive insurance companies in 2010 as it surpassed the 900-license milestone, according to data released by the Vermont Department of Banking, Insurance, Securities and Health Care Administration (BISHCA).
I am extremely proud of the outstanding performance and leadership that Vermont delivers to the captive insurance industry, said Vermont Governor Peter Shumlin. As the new governor of Vermont, I will continue to do whatever is necessary to keep pace with the needs of this important sector.
Vermont reached its 900th license mark in August, when it licensed Lincoln Financial Group. This milestone, combined with 33 new companies licensing captives made for a successful year.
It is very gratifying to see the growth in new licenses in 2010, said Dan Towle, Director of Financial Services. We are continuing to see companies take control of their own risk by forming captive insurance companies, despite the soft commercial insurance market, he added.
The new captives formed include 19 pure captives, nine special purpose financial captives (SPFC), four new risk retention groups, and one industrial insured captive, bringing the total number of licenses issued in Vermont to 911.
The activity in 2010 reflected a wide diversity of lines, with new energy in securitization and healthcare, said David Provost, Deputy Commissioner of BISHCA. The applications were very high quality, and we anticipate continued growth in 2011 — and we are committed to allocating the resources necessary to provide consistent and quality service, he added.
Some of the companies in the class of 2010 include: NBC Universal, Inc., PricewaterhouseCoopers LLP, Aetna Inc., Procter & Gamble Company, Crowe Horwath LLP, Towers Watson & Co. and Nationwide Financial Services, Inc.
Captive insurance companies formed by the healthcare industry to ensure their unique risk continue to be one of Vermonts fastest growing sectors. New healthcare captives in the class of 2010 include those formed by: EmblemHealth Inc., Albert Einstein Healthcare Network, a group of Midwestern Physicians, Nursing Homes & Home Healthcare Agencies, and a group of New Hampshire Hospitals.
Vermont will not rest on its laurels and we remain committed to being the gold standard of domiciles, said Governor Shumlin. Vermont is aggressively pursuing new opportunities to expand the captive industry. While some of our domestic competitors have reduced their commitment to promoting and regulating captives, Vermont is investing in this valuable sector of our economy, Shumlin said.
Vermont is the largest captive insurance domicile in the U.S. and the third largest in the world, with an excess of $ 17 billion in gross written premium estimated in 2010. Vermont is also home to 42 of the companies that make up the Fortune 100, and 18 of the companies that make up the Dow 30 have Vermont captives.
Captive insurance is a regulated form of self insurance that has been around since the 1960s, and has been a part of the Vermont insurance industry since 1981, when Vermont passed the Special Insurer Act. Captive insurance companies are formed by companies or groups of companies as a form of alternative insurance to better manage their own risk. Captives are typically used for corporate lines of insurance such as property, general liability, products liability, or professional liability. Growth sectors of the captive insurance industry include securization, professional medical malpractice coverage for doctors and hospitals, and the continued trend of small and mid-sized companies forming captive insurance companies.
For more information on Vermonts captive industry, please visit http://www.VermontCaptive.com or call Dan Towle at 802-828-5232 or email at dan(dot)towle(at)state(dot)vt(dot)us.
# # #