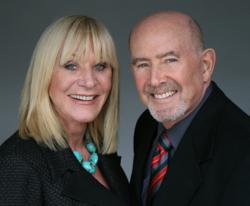 San Bruno, CA (Vocus/PRWEB) February 09, 2011
The financial crisis of 2008, the worst shock to the global financial system since the Great Depression, pushed lawmakers to enact sweeping reforms in an attempt to prevent such a devastating disruption to the economy from happening again. The Dodd-Frank Wall Street Reform and Consumer Protection Act, passed by congress in July 2010, has far-reaching regulatory changes that will be felt not only banks and Wall Street, but also average Americans. Larry Krause, a Peninsula financial advice expert and president of Tessara Financial Advisors, Inc., explains some of the ways the new legislation aimed at lenders, banks and ratings agencies affect the average person.
The Dodd-Frank Act changes rules governing credit and lending practices of mortgage lenders in order to better protect borrowers from predatory lending. Lenders are now required to verify that borrowers can reasonably be expected to be able to repay the entire loan amount, including taxes and fees. While these rules may limit the size of the mortgage you qualify for, theyre intended to prevent you from being steered into a loan thats not suitable for you, says Bay Area money manager Larry Krause. Lenders now cannot refinance existing mortgages unless doing so would benefit the borrower. The Dodd-Frank Act also limits balloon payments and prepayment penalties.
One major provision of the Dodd-Frank Act that affects average citizens is the creation of the Bureau of Consumer Financial Protection, a federal regulatory agency that oversees consumer financial products and services. In addition to regulating consumer products such as mortgages and student loans, the Bureau tracks complaints, ensures equal opportunity to credit, and promotes financial literacy among consumers.
Changes to banking rules and regulations will also be felt by consumers. The temporary increase in the Federal Deposit Insurance Corporation (FDIC) guarantee on bank deposits to $ 250,000 is now permanent. This increase in protection means that if you and your spouse each have separate deposit accounts as well as a single joint account at a single bank, the two of you could qualify for as much as $ 1 million worth of total FDIC protection for those accounts, according to Krause.
Banks are also now required to hold larger amounts in reserve, and retain at least a 5% stake in any potentially risky securitized loans they make. They face new limits on proprietary trading and derivative swaps. These measures aim to prevent future bank bailouts that come at the expense of taxpayers.
Lack of transparency from credit rating agencies is often cited as one of the causes of the financial crisis. The Dodd-Frank Act addresses this in several ways: Free access to credit scores is now available for those whose credit score led to them being turned down for a credit card, house or job.
Credit ratings agencies are also now be subject to Securities and Exchange Commission (SEC) oversight, and can face fines for faulty ratings. The new Office of the Investor Advocate within the SEC was created to help individual investors with resolutions to problems. This gives investors greater confidence in their investments, as does the provision that allows investors to sue the ratings agencies for issuing knowingly flawed ratings.
The expansive Dodd-Frank Act covers many other areas, from SEC registration of hedge funds to whistleblower protection and incentives to guidelines for orderly liquidation in the event of bank failure. Not all provisions of the Dodd-Frank Act will be implemented or felt by average consumers right away. Thats why its important to have someone help you monitor those regulations as they evolve and evaluate just how they might affect you, says Krause. Dont hesitate to seek expert advice.
For more information about the new financial reform legislation, or any other services from Tessara Financial Advisors, call (800) 331-5843 or visit their website at http://www.tessaraadvisors.com.
About Tessara Financial Advisors, Inc.

Tessara Financial Advisors, Inc. is a Registered Bay Area Investment Advice firm that specializes in providing the entire spectrum of wealth management services, including financial planning, retirement planning, life and long-term care insurance analysis, tax planning, estate planning, charitable giving, asset protection planning and forming strategic alliances. Their goal is to build long term relationships with clients and their advisors that are mutually beneficial and built on the highest level of integrity, trust and service.
# # #
Find More Securitization Press Releases