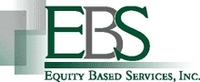 Chicago, IL (PRWEB) November 12, 2008
Equity Based Services, Inc. ("EBS") announced an equity recapitalization of its AMS IV Self Storage facility in Austin, TX. The property was originally financed by a large European Bank and was refinanced with a Regional Midwestern Lender.
"Lenders are definitely more cautious than they were a year ago, but, we are still closing loans. We are placing debt not only on new acquisitions, but also on existing projects which are generally more difficult to finance. The fact that EBS paid back the original note and placed new debt with a new lender shows that there are still loan dollars available to strong sponsors with strong projects," states Troy Downing, Principal, Equity Based Services, Inc.
Many Regional Banks have fared well in the face of failing National and International Banks. Regional banks tend to be portfolio lenders and have not been affected as much by the sub-prime and securitized loan industries. Consequently, these Banks still have liquidity and are still placing new debt.
The loan on AMS IV Austin is a three year note with a floating rate based on prime. The starting interest rate is 6% and the loan is Interest-Only for the first 2 years and amortizes in the 3rd year. The loan was facilitated through Tavernier Capital Partners.
"Texas is one of the top performing states in the Country for Self Storage. The fact that we have lending relationships all over the country has enabled our company to continue to secure favorable debt for our clients in the current challenging financing environment. We have found lenders to be receptive and eager to finance well situated Self Storage facilities with experienced well capitalized sponsors such as EBS," states Saul Hoppenstein, Principal Tavernier Capital Partners.
"The financing terms, rates, and Interest-Only period that we were able to secure on this property allows a very strong cash flowing property to support strong returns to our investors. This property is cash flowing now and is expected to pay investors a strong 8% return in cash flow. Pro forma projections show this project yielding more than 20% per year upon repositioning and eventual sale. The 'all-in' return takes into account projected increases in NOI and property appreciation. In down and troubled economies, well positioned Self Storage assets continue to perform," states Stephen Kaplan, CEO, Equity Based Services, Inc.
In 2008, EBS has acquired 15 new facilities. The vast majority of these were purchased with new debt and only a couple of these were loan assumptions. The availability of debt has a strong effect on Real Estate Markets. The refinancing of AMS IV Austin shows that there still is debt available for Commercial Real Estate deals.
"Cash flow real estate is becoming more and more of a commodity as investors look for safe investment vehicles that produce income and are not subject to Stock Market volatility. Self Storage allows strong cash flow returns with the security of a Real Estate backed asset. 2009 should be a banner year in the Self Storage Industry," states Troy Downing
About Equity Based Services, Inc
EBS is a Private Real Estate Company specializing in the acquisition and management of self-storage property. EBS currently owns and operates nearly 60 Self-Storage properties in 10 states with a current market value of more than $ 300 Million. EBS also manages a family of Private Equity Funds for institutional and high net worth individual investors. The EBS Income Fund, the EBS Income and Growth Fund II, and the Pilot Equity Value Added Fund all closed in 2007. For more information, contact Kurt Ambrosius at 619-220-6700.
This Press Release is for informational purposes only and does not, in any way, constitute an offering to buy or sell securities.
###