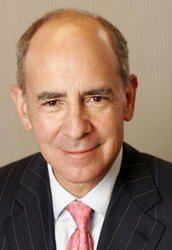 Richmond, VA (PRWEB) June 9, 2009 –
Sick? Well? On the road to recovery? The diagnosis is still out on the state of today's commercial real estate market, according to "I'm Not Sick, But I'm Not Well," the latest in a series of timely, informative podcasts produced by John B. Levy & Company. This new podcast, which is available online at http://www.jblevyco.com, provides clients and analysts with clear understanding of what they can expect in today's market.
Sentiment among investors and developers about the outlook for commercial real estate is mixed. On the positive side, the stock market has trended up nearly ten percent since April, and along the way, government loan programs have begun to work. But as previous podcasts from John B. Levy & Company have emphasized, commercial real estate is a lagging indicator. It's unclear whether the market has hit bottom. And even if it has, there are no signs that conditions are improving, even modestly.
"There's no doubt about it. We are in the throes of a violent deleveraging," says John Levy, founder of John B. Levy & Company. "Most of us – and I'm speaking for myself, too – have never seen anything like these current conditions. By the time this is all over, values will have declined some 25 to 40 percent from their peak."
Having experienced the deleveraging and suffered the loss of value, real estate investment trusts (REITs) are now raising new capital at a frenetic pace. In the past couple months alone, more than three dozen REITs have raised over $ 12 billion. As all this takes place, private developers wait on the sidelines, hoping that values recover quickly.
"I hate to say it, but 'hope' is not a business strategy," says Levy. "What's happening right now reminds me eerily of what happened in the early '90s. REITs raised new equity long before private developers determined they should do the same."
As for the debt side of the commercial real estate equation, there have been no new securitizations since the beginning of 2009. What the market is experiencing is an exceedingly high demand for loan extensions from borrowers who can't find replacement debt.
"CMBS servers are facing a tsunami wave of loan extensions for maturity defaults," says Levy, "and most are for six months to a year. By the end of 2009, we expect to see extensions as long as three years, perhaps even five."
Borrowers need to know that there's a difference between getting a loan extension from a CMBS server and a bank or life insurance company. A CMBS loan extension requires specific processes and procedures, which makes it important that borrowers work with an experienced mortgage or investment banker. Not doing so puts them at a distinct disadvantage.
"Can borrowers who are requesting loan extensions do so without an experienced mortgage or investment banker? Yes," says Levy. "But that's not what we recommend. It's like going to court without a lawyer. Sure, it might be cheaper but only in the short run."
Firm Background

John B. Levy & Company, Inc. is a real estate investment-banking firm headquartered in Richmond, Virginia. Since John Levy founded the company in 1995, the firm has structured over $ 3.5 billion in financing for developers and owners of commercial and multi-family projects nationwide, often investing its own proprietary funds into transactions with its clients. Mr. Levy is an expert on commercial real estate financing and the effects of interest rates on commercial real estate markets. He is the originator and author of the Barron's/John B. Levy & Company National Mortgage Survey, a monthly survey of more than 30 of the country's largest institutional investors, as well as buyers and sellers of commercial mortgage-backed securities, which Barron's published for over 23 years. Mr. Levy is also co-creator of The Giliberto-Levy Commercial Mortgage Performance Index (sm), the first and pre-eminent index to measure and analyze the performance of investments in the commercial mortgage industry. Additionally, he is a member of the Board of Directors of Anthracite Capital Inc. (NYSE: AHR), a New York Stock Exchange REIT managed by BlackRock, Inc and a former director of Value Property Trust.
For more information about John B. Levy & Company, please visit the firm's website at http://www.jblevyco.com or call John Levy at 804-644-2000, extension 237. You may also follow us on Twitter at http://twitter.com/jblevyco.
###
Related Securitization Press Releases