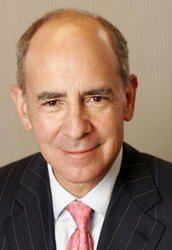 Richmond, VA (PRWEB) April 19, 2009
Conditions that scorched the commercial real estate market in fourth quarter 2008 showed no signs of abating in January and February of 2009, dashing hopes among developers and investors alike that there might be an uptick in sales and refinancing activity in the new year. Market watchers in the crowd longing for the days of 2007 discovered the disappointment of looking at the world through rose-colored glasses.
"Every Thorn Has Its Rose" is the latest in a series of timely, informative podcasts produced by John B. Levy & Company, and it provides clients and analysts with a sobering vision of what they can expect in today's commercial real estate market. This new podcast is available online at http://www.jblevyco.com.
"Any hint of rosy optimism has been overrun with thorns," says John Levy, founder of John B. Levy & Company. "Most real estate owners, developers, and investors are beginning to realize that commercial real estate isn't going to recover in 2009, and probably not in 2010." He adds, "we're looking toward 2011."
Levy offers a couple reasons for his assessment. First, of the top one hundred largest markets in the United States, ninety are still showing job losses, indicating that the current recession is both deep and wide. Jobs drive the demand for multifamily housing, and they create the need for retail and office space. In addition, commercial real estate is a lagging, not leading sector.
"When the subprime financial market was going over Niagara Falls backward in a canoe in 2007," Levy says, "those of us in the commercial sector were doing just fine. That said, we shouldn't expect commercial real estate to lead us out of this recession."
While it's difficult to be optimistic about today's market, Levy says there is a rose among the thorns, but it is in the budding stage. First, the federal government is pushing massive liquidity into the commercial real estate market via TARP and TALF, and these programs are starting to show promise. For example, spreads on commercial mortgage backed securities (CMBS) have tightened more than 500 basis points. Levy also believes we might see the rebirth of CMBS securitization by the end of the year, and the prospect of rejoining securitization and commercial real estate is a huge step in the right direction.
"In the meantime," Levy says, "the biggest problem owners and developers face today is that their loans are maturing and they lack financing opportunities. Almost $ 300 billion in commercial real estate loans is coming due in 2009, and more than $ 200 billion comes from bank loans. This situation creates a major challenge."
Levy suggests that owners and developers hire experts to assemble a financial package and help with strategy and negotiations. He also recommends that those with properties suffering from negative cash flow avoid using personal cash to keep the note current. Instead, that cash can be used as a principal payment or as additional collateral for negotiations and loan extensions.
Finally, Levy suggests, those with a CMBS loan should ask in writing – not over the phone – for their loan to be transferred from the master servicer to the special service. This strategy is helpful because only the special servicer can extend the loan or offer forbearance.
"Now is not a good time to be out there all alone," Levy says. "We're in uncharted waters right now, and a lot of owners and developers need help. This market is dicey."
Firm Background

John B. Levy & Company, Inc. is a real estate investment-banking firm headquartered in Richmond, Virginia. Since John Levy founded the company in 1995, the firm has structured over $ 3.5 billion in financing for developers and owners of commercial and multi-family projects nationwide, often investing its own proprietary funds into transactions with its clients. Mr. Levy is an expert on commercial real estate financing and the effects of interest rates on commercial real estate markets. He is the originator and author of the Barron's/John B. Levy & Company National Mortgage Survey, a monthly survey of more than 30 of the country's largest institutional investors, as well as buyers and sellers of commercial mortgage-backed securities, which Barron's published for over 23 years. Mr. Levy is also co-creator of The Giliberto-Levy Commercial Mortgage Performance Index (sm), the first and pre-eminent index to measure and analyze the performance of investments in the commercial mortgage industry. Additionally, he is a member of the Board of Directors of Anthracite Capital Inc. (NYSE: AHR), a New York Stock Exchange REIT managed by BlackRock, Inc and a former director of Value Property Trust.
For more information about John B. Levy & Company, please visit the firm's website at http://www.jblevyco.com or call Andrew Little at 804-644-2000, extension 260.
###
Related Securitization Press Releases