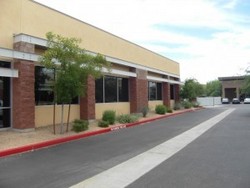 Phoenix, AZ (PRWEB) October 2, 2009
R.O.I. Properties, a Phoenix-based real estate firm, specializes in helping commercial real estate investors buy bulk REO properties in Arizona. Buying bulk REO properties creates an enormous opportunity for both the small and large investor.
"Buying REO properties in bulk provides investors with the ability to purchase REO properties at a fraction of the cost in an environment where they could not get anywhere close to the terms and pricing they want on their own," said Beth Jo Zeitzer, President / Designated Broker of R.O.I. Properties. "We specialize in helping commercial investors meet their needs and avoid the hassles involved in the bulk buying process."
The size and capitalization of a group brings tremendous credibility to the table since the group can provide multiple exit strategies for the properties. Buyers can invest in REO properties without the hassles of going to auctions, contacting banks, probate sales, estate sales, etc.
According to real estate expert Robert Kline of RW Kline, LLC, there are many advantages associated with investing in commercial real estate in bulk. The first is that preventing retail foreclosures benefits the tenants and their business. The foreclosure process takes months and can result in temporary maintenance, security and insurance problems while the property changes hands. Secondly, the government does not have formal help for commercial loan modifications, although there is money from the Troubled Asset Relief Program to offset losses from bad commercial loans. In addition, the national commercial mortgage debt currently exceeds 3.5 trillion dollars, and two-thirds of securitized mortgages due today have no hope of being repaid in the near term.
Over the past 8 months, from January 1, 2009 to September 1, 2009, there have been a total of 352 commercial REO sales transactions for a total of over $ 1 billion. That is a more than 30% decline over the same 8-month period in 2008, when the transactions resulted in a sales volume of more than $ 1.4 billion (Costar).
For more information about real estate investment opportunities related to bulk REO properties in Arizona, visit ROIPropertiesAZ.com.
About R.O.I. Properties

R.O.I. Properties is a full service real estate brokerage firm specializing in foreclosure properties in Arizona, bankruptcies, probate properties and more. R.O.I. works with banks, lenders, asset managers, bankruptcy attorneys, receivers, fiduciaries and turn around professionals to sell their distressed real estate assets, both residential and commercial.
Contributing Writer: Marcela Houser

Marcela Houser, CCIM, is part of R.O.I. Properties' Commercial Distressed Assets Division. Marcela has been working in commercial real estate for eight years, with a specialization in retail and office leasing and sales. She is bilingual, and brings a wealth of experience in facilitating transactions with users, owners and investors.
###