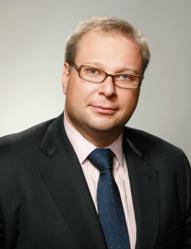 New York, NY (PRWEB) April 18, 2011
Drew G. L. Chapman, a partner who leads the Alternative Investment Group at Cadwalader, Wickersham & Taft LLP, will be moderating a panel at the 17th Annual Global Hedge Fund Summit to be held in Bermuda, May 1-3, 2011. The conference will focus on what the future holds for the hedge fund industry. Mr. Chapman will lead a discussion entitled: Hedge Fund M&A: Where Do We Stand Now?
Mr. Chapmans practice focuses on the alternative investment, asset management, and financial services industries, to which he brings broad transactional, structuring and fund formation experience. He counsels clients on crucial and complex policy, governance and regulatory issues, investigations, litigation and adversarial situations, and on transactions of all types, including mergers, acquisitions, dispositions, spin offs and spin outs, secondary transactions and restructurings. His clients include some of the world's most prominent financial institutions, hedge funds, private equity funds, broker-dealers, asset management firms and sovereign wealth funds.
Cadwalader, Wickersham & Taft LLP, established in 1792, is one of the world's leading international law firms, with offices in New York, London, Charlotte, Washington, Houston, Beijing and Hong Kong. Cadwalader serves a diverse client base, including many of the world's top financial institutions and corporations, undertaking business in more than 50 countries. The firm offers legal expertise in antitrust, banking, business fraud, corporate finance, corporate governance, energy, environmental, financial restructuring, healthcare, intellectual property, litigation, mergers and acquisitions, private equity, private wealth, real estate, regulation, securitization, structured finance, and tax. More information about Cadwalader can be found at http://www.cadwalader.com.
###