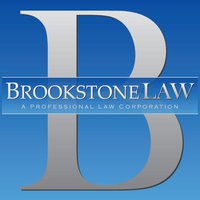 Newport Beach, CA (Vocus/PRWEB) March 02, 2011
Recent media reports that the Obama administration is trying to reach an agreement with banks over mortgage-servicing breakdowns highlights the need for homeowners facing foreclosure to have legal counsel prior to any settlement, according to Vito Torchia, Jr. managing attorney of Brookstone Law.
According to media reports, the Administration's proposed settlement would require banks and loan servicers to bear the cost of write downs but gives banks the freedom to determine what those modifications will be. Those servicers would include mortgage-finance giants Fannie Mae and Freddie Mac, as well as investors in loans that were securitized by Wall Street firms. Settlement terms remain in development and regulators are looking at up to 14 servicers that could be a party to the settlement.
Brookstone Law, PC, has filed a mass joinder lawsuit against Bank of America, potentially the most significant and precedent setting legal action taken against lenders as a result of the national foreclosure crisis. The lawsuit alleges Bank of America (BOA) and its subsidiary Countrywide Financial Corporation (Countrywide) perpetrated a massive fraud, also constituting unfair competition upon borrowers that devastated the values of their residences, resulting in the loss of net worth, and that BOA and Countrywide intended to deprive numerous rights and remedies for the problems they caused the borrowers. The case is Wright et al. v. Bank of America, N.A. et al., case no.30-2011-00449059-CU-MT-CXC filed in Orange County Superior Court.
Now that the U.S. Government is discussing settlements that will defuse lawsuits against the banks that specifically challenge aspects of mortgage securitization, the broken chain of title or MERS, principal reduction is the most important aspect of any settlement, said Vito Torchia, Jr. Until banks and servicers fully embrace principal reductions, the thousands of homeowners who are underwater will continue to struggle and that will keep the housing market and our economy down for years.
According to media reports in the Wall Street Journal, Federal agencies have been scrutinizing the nation's largest banks over breakdowns in foreclosure procedures that erupted last fall and last week, the Office of the Comptroller of the Currency raised concerns over inadequate staffing and weak controls over foreclosure processes. In 2008, BOA settled claims worth more than $ 8.6 billion for loans allegedly involving predatory lending practices committed by Countrywide, which it acquired that year.
Any settlement could be among the largest ever against the mortgage industry especially since some are pushing for banks to pay billions or fund a comparable amount of loan workouts, said Vito Torchia, Jr. If a single settlement cannot be reached, it is likely different federal agencies will still seek smaller penalties through regular enforcement channels, so banks could face the prospect of lawsuits from state attorneys general, which means homeowners need for expert legal counsel will be just as great after any settlement as it is now.
ABOUT BROOKSTONE LAW, PC

Headquartered in Newport Beach, Calif., and with offices in Los Angeles, Calif., and Ft. Lauderdale, Fla., Brookstone Law, PC is a law firm comprised of attorneys with experience and success in business, corporate and personal finance, employment, entertainment and media, art and museum, intellectual property and real estate law. The firm has a network of more than 40 affiliate attorneys nationwide and employs highly trained specialists, paralegals, paraprofessionals and administrative staff dedicated to serving clients. For information, call (800) 946-8655 or visit Brookstone-Law.com (http://www.brookstone-law.com).
# # #