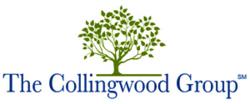 Tysons Corner, VA and Washington, DC (PRWEB) April 27, 2011
Mortgage Harmony Corp. and The Collingwood Group today announced an alliance to help enhance market awareness of the HarmonyLoan to homeowners, homebuyers, loan originators and other mortgage finance professionals, and investors. Mortgage Harmony Corp. is a provider of innovative residential mortgage products and services that are designed to bring long-term stability to the housing finance industry. The Collingwood Group is a Washington, DC-based business advisory firm whose services include securing business opportunities within the public and private sector, as well as helping financial service companies comply with, interpret and operate effectively within the ever-changing regulatory environment.
The HarmonyLoan is a ground-breaking residential mortgage product unlike any other. Its consumer-initiated interest rate-resetting mortgage aligns the interests of the consumer and the lending organization and professional in a way that is unprecedented in the industry, allowing homeowners to adjust their interest rates with the market without the cost and hassle of a traditional refinance or new mortgage. It is a product that will benefit consumers both financially and from a simplicity perspective, and will be an outstanding offering for financial professionals, who will enjoy greater customer retention and portfolio stability, along with superior financial security with these mortgages.
We are delighted to join forces with Mortgage Harmony Corp., said Joe Murin, Chairman of The Collingwood Group. The HarmonyLoan product is a unique, win-win for everyone. A hassle-free, no-cost mortgage rate reset will give a homebuyer or homeowner greater economic security and control, and make the mortgage a more stable investment for the lender and other financial servicers.
Brian Montgomery, Vice-Chairman of The Collingwood Group, agrees. In the current financial environment, our country needs new products that will help ensure that lenders sell homes to those that can afford them, the homebuyers can maintain accurate interest rates based on current levels, and foreclosures are minimized. The revolutionary HarmonyLoan promises to be able to provide these capabilities easily and cost-effectively. We will be happy to introduce this new product to our affiliates, so that they can in turn offer it to their clients.
We are very excited to team with The Collingwood Group, said Keith Kelly, Chief Executive Officer and Founder of Mortgage Harmony Corp. The companys partners bring a wealth of knowledge, history and experience in the financial services industry that will be a wonderful addition to our efforts as we strive to ensure that consumers and lenders become aware of HarmonyLoan and the outstanding benefits it will bring to them.
About Mortgage Harmony Corp.