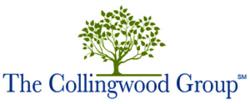 Washington, DC and New York, NY (PRWEB) May 18, 2011
The Collingwood Group today announced the opening of an office in New York City, New York. With its expanding New York client base, a dedicated New York office will enable The Collingwood Group to more effectively support the firms New York-based financial services clients. The new office, located at 245 Park Avenue, 24th Floor, New York, New York 10167, will be run by Managing Director Mark DeGennaro. The Collingwood Group headquarters will remain in Washington, D.C. at 1700 Pennsylvania Avenue, N.W.
Establishing this office represents a significant milestone for The Collingwood Group, said Joe Murin, Chairman. Collingwoods success in New York affirms the validity of the firms strategy that, especially during this period of market upheaval and unprecedented legislative and regulatory change, hedge funds, private equity groups and other large financial institutions would benefit from the unique Washington insight and guidance of a DC-based business advisory firm.
The Collingwood Group (http://www.collingwoodllc.com) is a Washington, DC-based business advisory firm focused on growing clients businesses, promoting revenue growth and increasing investment returns. The firm is led by Joe Murin, former President and CEO of Ginnie Mae, and Brian Montgomery, former Assistant Secretary for Housing and Federal Housing Commissioner. Both played major roles in the federal governments efforts to address the nations financial crisis and restore stability and liquidity to financial markets. The firms expertise spans all aspects of Agency, non-Agency and FHA/VA housing financing programs; Ginnie Mae securitization activities; domestic and international secondary market activities and issues; primary and special servicing; full asset lifecycle vendor and talent management; and all elements of portfolio due diligence, acquisition, property management and asset disposition.
Contact:
Debbie Kaufmann The Collingwood Group

dkaufmann(at)collingwoodllc(dot)com

Phone – 202.626.9724

Mobile 301.252.3582
1700 Pennsylvania Avenue, N.W., Suite 200, Washington, D.C. 20006

202.540.9620 . http://www.collingwoodllc.com
# # #