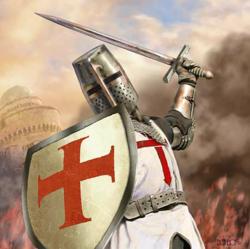 (PRWEB) March 09, 2010
Internet SecuritT Group of Charleston, West Virginia, a niche professional cyber security services company, is providing local WV businesses and consumers with defense-in-depth, layered Internet security risk management services; addressing security vulnerabilities in personnel, technology and operations.
When asked what makes the Internet SecuritT Group different from other technology companies, Chief Internet Security Officer (CISO) states, "The Internet SecuritT Group has a uniquely focused Internet security strategy, which brings comprehensive holistic cyber threat mitigation to common businesses and consumers which typically could not, or would not, hire a full time Internet Security Officer". They further state "West Virginia's industry offers very few if any professionally focused, Internet security service oriented companies".
In order to protect your business and home computer network systems; Internet SecuritT Group provides a wide spectrum of Internet security services for several types of clients.
BUSINESS CLIENTS

Medical, Financial, Retail, Restaurants, Law and Legal, State and Federal Government, Manufacturing and Industrial

Firewall and Content Filtering
Compliance SOX, GLBA, PCI, HIPAA
Group Security Awareness Training
Data Loss Prevention (DLP)
Internal Process Audit
Penetration Testing
Network and End Point Security
Policies, Procedures and Incident Response
Windows Domain Administration
Operating System & Application Patching
CONSUMER SERVICES

Remote support and onsite patient in person professional assistance available in your home or over the Internet
DSL and Cable Modems
Wired and Wireless Router Security
One-on-One Security Awareness Training
Virus Removal and PC Restoration
Virus and Trojan Prevention
Parental Controls for Child Content
Firewall Configuration and Training
Internet Home Security Monitoring
Vulnerability Patching and Prevention
Online Banking and Identity Theft Protection
About Internet SecuritT Group.
The Internet SecuritT Group Internet security consultants combine over 24 years of computer systems experience, and over 10 years of world class professional consulting and employment. Corporations such as Lucent Technologies in the communications and telephony sector, T-Shirt International in the manufacturing and industrial areas, and Unizan Bank in the financial division; as well as current consulting services for the largest financial corporation in the West Virginia, Kentucky and the Ohio Tri-State area. The Internet SecuritT Group brings practical, comprehensive internet security skills to even the novice home computer consumer, in order to stop cyber crime in its tracks.
With highly skilled experienced professionals, and multiple information security industry recognized certifications, the Internet SecuritT Group is able to quickly and effectively diagnose Internet security related issues for a diverse client base. Among some of the credentials behind Internet SecuritT Group is the highly coveted Certified Information Systems Security Professional from ISC2 (CISSP), and the anti-hacking network penetration testing standard Certified Ethical Hacker (CEH) certifications; both of which are vendor neutral and encompass various systems and advanced security concepts.
Broad computer network and information security talent highlights this group of professionals. Other technology industry certifications such as Certified Internet Webmaster (CIW), Internet Plus (I-Net+), A-Plus (A+), Network Plus (Network+) and Project Management Plus (Project+) certifications from CompTIA are among their arsenal of knowledge. Microsoft Certified Professionals (MCP) as well as Microsoft Certified Systems Administrator (MCSA) credentials provide in depth verification of the passion and concentration that provides their layered security approach.
# # #