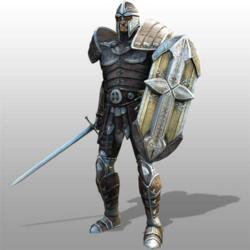 (PRWEB) April 06, 2010
It's not often that you see this every day! A professionally certified internet security consultation group is providing free internet security services for non-profit charitable organizations throughout all areas of the state of West Virginia.
The Internet SecuritT Group (founded in 2010) based in Charleston, WV, has extensive experience in Internet Security cybercrime mitigation and remediation.
This group of talented individuals holds highly recognized credentials such as the CISSP (Certified Information Systems Security Professional), the CEH (Certified Ethical Hacker), the MCSA (Microsoft Certified Systems Administrator), the CIW (Certified Internet Webmaster), and Network+, A+, I-Net+, Project+ and other highly recognized credentials.
This team of professionals has secured the networks of some of the regions largest financial and industrial organizations in West Virginia. They provide strong references and hold high moral ethics in all work that they perform.
In a time that Cybercrime is running rampant throughout the Internet hero's like the Internet SecuritT Group are desperately needed.
Among the charitable services they offer are:


Informative and captivating in person Internet Security Awareness Training
Firewall Configuration and Analysis
Network Intrusion Detection Systems
Botnet, Malware, Spyware, Trojan and Virus Detection Analysis and Removal
End point security services such as Anti-Virus, Anti-Malware and Host Intrusion Prevention
And many other services which can be discussed with their free over the phone consultation.
The Internet SecuritT Group has assured that they do not charge any fees whatsoever for their services. Travel time, resources, etc are all provided at no cost to non-profit charitable clients.
The teams senior Internet security consultant states "We believe that through giving to those in need we will receive reward from our Lord and savior, either here or in the world to come". With this unique business model, the Internet SecuritT Group is sure to cause some charitable organizations in West Virginia to take a look at the risks they face on the Internet, and consider the cost of securing their Internet presence.
For more information you may contact them by phone or through their online contact form.
# # #
Related Securitization Press Releases