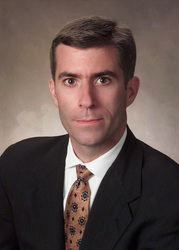 Richmond, VA (PRWEB) April 26, 2011
Just as the commercial real estate market finally appears to be on the road to recovery, the recent surge in interest-only loans is causing muted concern that borrowers and lenders are careening in a perilous and all-too-familiar direction. According to Trending Toward the Cliff, the latest podcast produced by John B. Levy & Company (available online at http://www.jblevyco.com), more than a few market watchers blamed interest-only loans for the current financial state, and the first quarter of 2011 shows that these loans are once again in high demand.
Interest-only loans are back, says Andy Little, principal at John B. Levy & Company, and theyre back in a big way. A full 24 percent of the loans that were securitized in the first quarter of 2011 through conduit lenders were structured with some sort of interest-only period. What makes this so curious, according to Little, is that a lot of people were convinced that the real estate finance car wrecked and rolled off the cliff because of these types of loans. And yet here we go again.
Despite any concern caused by a heavier weighting of interest-only loans, other trends in the CMBS world have emerged that are sending positive signals about the health of the commercial real estate market. The first trend is pricing, which has been reined in significantly over the past six months. A second trend is the inching up of leverage.
Pricing has come in quite a bit, says Little. Conduits pull together loans and then sell them as bonds, and what weve seen recently is encouraging. Triple A bond yields are trading down. Bonds trading in the 140 range from four to six months ago are now in the 125 range, even trading as low as 100 just over a month ago. Were seeing the same kind of trend with Triple B bonds a 400 range in October is 300 today.
Leverage, meanwhile, is creeping up as more money enters the market via conduits. During the last three quarters of 2010, leverage as measured by the rating agencies – averaged about 79 percent. Today, with about $ 8 billion securitized in the first quarter, loan-to-value is about 89 percent. According to Little, this does not mean that borrowers will necessarily get a loan-to-value of 89 percent, but it does reflect a positive trend. Money is available, and it is coming into the market.
The outlook for multifamily housing is somewhat tricky, says Little, because its tied to Fannie Mae and Freddie Mac . . . or, simply put, the government. Fannie and Freddie are going to be shrinking over the next three to five years, and that has implications for multifamily borrowers. But theres good news in this trend, adds Little. From what weve seen in first quarter 2011, life insurance companies are ready to lend and their pricing is more aggressive than Fannie and Freddie. The impact of this on the single-family market is another matter.
Where are rates heading? thats the million-dollar question, says Little. While we dont have a crystal ball to look into the future, we do have the yield curve ball, and heres what were seeing. The yield curve is very steep right now, and its been that way for the past six to nine months. A steep yield curve tells us that rates are going to be moving upward.
Firm Background

John B. Levy & Company, Inc. is a real estate investment-banking firm headquartered in Richmond, Virginia. Since John Levy founded the company in 1995, the firm has structured over $ 3.5 billion in financing for developers and owners of commercial and multi-family projects nationwide, often investing its own proprietary funds into transactions with its clients.
For more information about John B. Levy & Company, please visit our website at http://www.jblevyco.com or call Andrew Little at 804-644-2000, extension 260. You can also follow us on Twitter at http://www.twitter.com/jblevyco and become a fan on Facebook.
###
Related Securitization Press Releases